TCHP News
The TCHP Newsroom is under renovation!
Please check back next week for updates.
Get Up and Give on Sept. 13!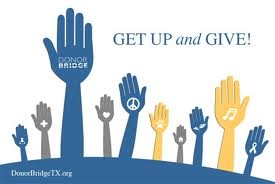 On Thurs., Sept. 13, your dollar goes farther when you log on to www.donorbridgetx.com to support TCHP's efforts to make the American dream of homeownership an accessible reality for hard-working North Texans.
That's because TCHP's participating in Get Up and Give, an online charitable giving event sponsored by Communities Foundation of North Texas. Each gift $25 and greater will be eligible to receive matching dollars.
Spring 2012 Homebuyer Celebration Event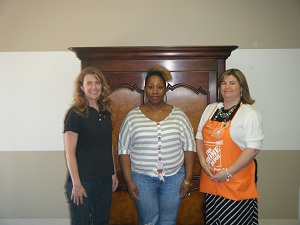 At the Spring 2012 Homebuyer Celebration, TCHP clients who have recently completed a HUD-sponsored homebuyer program were treated to free home maintenance seminars sponsored by The Home Depot, along with giveaways and a free home decor "shopping" event courtesy of TCHP and our partners.
TCHP wraps up Jordan Lane project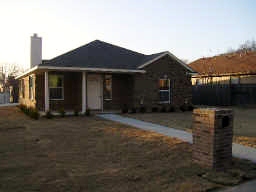 TCHP is proud to announce the completion of the Jordan Lane project, a City of Arlington collaboration which centered around the construction of 11 new homes on a single street in one of Arlington's oldest neighborhoods.
Located in the west central section of town about 10 minutes from UT Arlington and the city's famed entertainment district, Jordan Lane is a quiet street nestled in the corner of a neighborhood known for its post-war homes, mature trees and immediate proximity to downtown.
Read more
TCHP wins infrastructure grant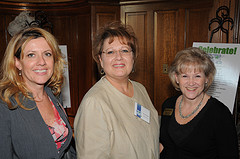 Tarrant County Housing Partnership received a $10,000 ToolBox Grant award from the Community Foundation of North Texas
The grant was one of 39 "capacity building" awards presented to Tarrant County non-profit organizations in support of administrative and operating systems, an area typically under-funded by donors.
"The Community Foundation's Board of Directors wants to tackle an area of great need in Tarrant County," said Nancy Jones, the foundation's president ."This capacity building initiative puts grant funds into strengthening internal operations so agencies can provide more or enhanced services to their clientele."
Added TCHP president Donna Van Ness: "Our award has been invested in new software technology designed to increase the efficiency of our fiscal operations and produce significant gains in productivity and agency effectiveness. The Community Foundation's support is crucial to help position TCHP for a sustainable future."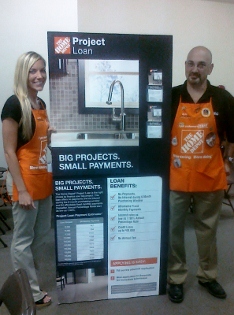 Home Depot helps first-time homebuyers celebrate
TCHP teamed up with Home Depot to host a Homebuyer Celebration for new homeowners who recently completed a HUD-sponsored program offered through the City of Ft. Worth, the City of Arlington and Tarrant County.
The event featured mini-seminars that offered new homeowners the opportunity to learn about affordable products that make do-it-yourself maintenance or repairs easier. Read more

Wells Fargo leads Hillside cleanup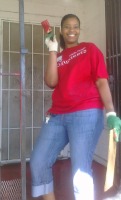 More than 80 volunteers from Wells Fargo teamed up with the City of Ft. Worth and Tarrant County Housing Partnership for a neighborhood clean-up event benefiting Ft. Worth's Hillside community, southeast of downtown.
The volunteers tackled landcscaping, painting and repairs at several residences and at the Hillside Recreation Center, as well as bulk waste removal and clean-up work on vacant lots.
The event kicked off with a special appearance by Fort Worth Councilmember Kathleen Hicks and Southeast Fort Worth, Inc. President Andre McEwing and concluded with a free neighborhood barbecue. Read more.
Women's Leadership Breakfast launches new homeowner collaboration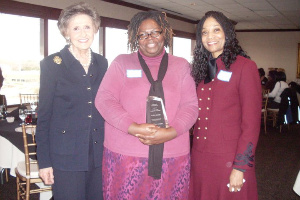 In late January, TCHP hosted a women's leadership breakfast announcing the launch of the Women's Homeownership Initiative.
Held at Cacharel Restaurant and Grand Ballroom in Arlington, the event included a keynote address by Dr. Judith Carrier, president of Tarrant County College Southeast Campus, as well as leadership development breakout sessions covering health, non-profit collaboration and financial management.
TCHP partners with Fannie Mae to help struggling homeowners avoid foreclosure
Fannie Mae has launched a new partnership with TCHP that will provide free, on-site counseling services for struggling homeowners in the greater Metroplex.
TCHP's designation by Fannie Mae as a Mortgage Help Network Partner is one of several Fannie Mae partnerships nationwide set up to help borrowers in the hardest hit areas. Read more.

Wells Fargo renews commitment to TCHP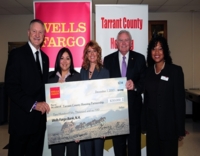 On Dec. 7, TCHP received an early holiday gift from long-time partner Wells Fargo, who presented the organization with $250,000 and a renewed commitment of volunteer support. The gift was made at a celebration featuring a keynote address by Fort Worth Mayor Mike Moncrief and remarks from a TCHP client.
A new home for TCHP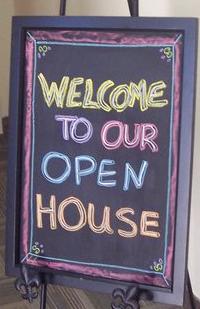 In October, after several years' residence in the Medical District, TCHP pulled up tent poles and headed for a new headquarters in west Fort Worth.
The spacious new office is located on Collinsworth Street, south of University Drive and I-30 near University Village, one of the city's premiere open-air retail developments.
"Our new space offers a host of amenities that benefit both our staff and our clients," said TCHP chief Donna Van Ness. "We have more parking slots, increased meeting space, better lighting and a dedicated kitchen facility.
"The move couldn't have come at a better time, since we are expanding the delivery of our mission each day," she added. "The new partnership with Fannie Mae alone will likely result in increased foot traffic." Learn more.
Volunteers rehabilitate distressed foreclosure property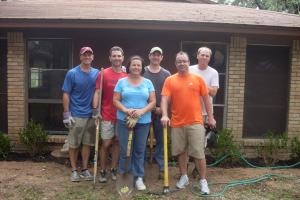 In September 2010. volunteers from Wells Fargo Home Mortgage turned out to rehabilitate a TCHP property in Hurst that had fallen into disrepair following foreclosure. The Wells Fargo team's work included demolition, landscaping and a general sprucing- up of the home's exterior. Interior repairs and updates will soon follow.