TCHP Newsroom
Read more TCHP news stories and media releases in our media center.
TCHP Goes Viral - And is Televised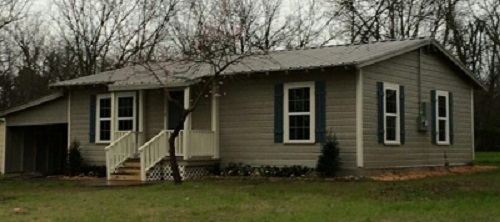 Thanks to the power of social media, nearly 100,000 people read on Facebook about the free home that TCHP was giving to a 100% disabled veteran in Greenville through the Homes With Honor Program. Not only did it go viral, but the story was picked up by Channel 11 News in Dallas. Click here to watch the news story.
TCHP completes Neighborhood Stabilization Program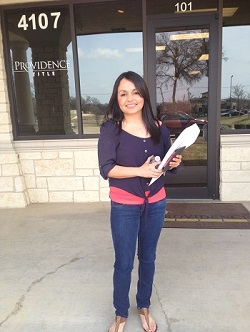 TCHP administered the investment of more than a quarter million dollars in down payment assistance to low and moderate income homebuyers. Read more.
TCHP donates new home to Grayson County vet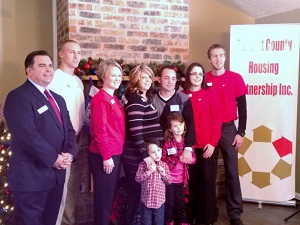 TCHP teamed up with Homes with Honor to present a re-furbished home to a two-time Purple Heart recipient and father of two. Read more.
TCHP co-hosts Hillside Community Celebration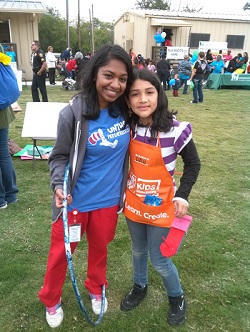 Tarrant County Housing Partnership teamed up with the Morningside Children's Partnership to host a community celebration at Carroll Peak Elementary School, in Fort Worth's Hillside neighborhood. Read more.
Chase awards homeowner education grant to TCHP

TCHP received a $25,000 grant from longtime supporter JP Morgan Chase that will support the organization's homeowner education programs. Read more.
October 20-26 is National Lead Poisoning Prevention Week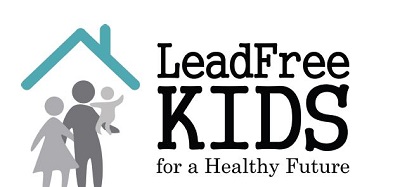 Lower-income Fort Worth families living in homes built before 1978 may be eligible for free lead paint inspection, medical testing, lead hazard reduction and other free services through the City of Fort Worth's Lead Safe Program. Read more.
TCHP awarded grant from Wells Fargo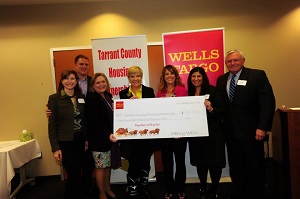 Funds from the grant, the third for TCHP to receive since 2010, will support the organization's neighborhood revitalization efforts. Read more.
TCHP teams with Mission Arlington for Spring Break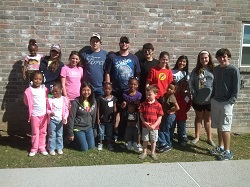 The youngest residents of TCHP's Greystoke and Beaty St. apartments enjoyed a week of free activities during the 2013 Spring Break, courtesy of the Rainbow Express program. Read more.
Brandy O'Quinn named TCHP chairman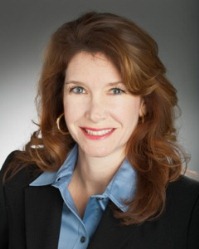 Longtime Tarrant County Housing volunteer Brandy O'Quinn has been named the chairman of the organization's board of directors. Read more.
ABCs of Credit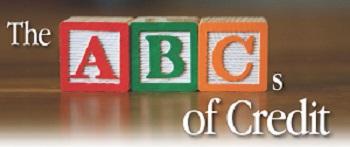 TCHP partnered with OmniAmerican Bank to offer a free community education event at Poly High School. Read more.
Money Smart programs provide free financial literacy training

The FDIC and the Consumer Finance Protection Bureau are currently offering three free financial literacy programs: Money Smart for Older Adults, Money Smart for Adults and Money Smart for Youth. These instructor-led training modules are ideal for bank-community partnerships and non-profit organizations. Read more.
TCHP opens Beaty St. Community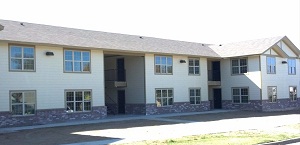 The beautifully-renovated multi-family development brings stability to its southeast Fort Worth neighborhood and opportunities for lower-income community members. Read more.
TCHP tapped as Lead-Safe Program partner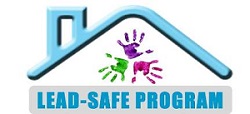 The program provides free assessment and abatement services for low-income families living in at-risk homes. Read more.
TCHP NEWS ARCHIVES
TCHP News 2011
June 2011: TCHP wraps up Jordan Lane project
June 2011: Home Depot helps first-time homebuyers celebrate
September 2011:TCHP wins infrastructure grant
May 2011: Wells Fargo leads Hillside cleanup
TCHP News 2010
December 2010: Fannie Mae partners with TCHP to help struggling homeowners avoid foreclosure
December 2010: Wells Fargo awards TCHP neighborhood stabilization grant
November 2010:A new home for TCHP
September 2010: Wells Fargo rehabilitation event
September 2012: TCHP sponsors free foreclosure workshop