Chase grant supports TCHP mission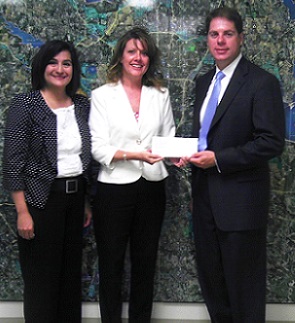 JP Morgan Chase has awarded Tarrant County Housing Partnership a grant of $25,000 to support the organization's homebuyer education and homeowner counseling programs.
TCHP's education program is designed to help community members learn what it takes to buy and maintain a home, and to help homeowners in crisis avoid foreclosure.
"Chase is a longtime supporter of the TCHP mission to improve access to affordable housing in our community," said Donna Van Ness, TCHP's president.
"Their continued contribution of funds and volunteer speakers for our homebuyer education classes are part of Chase's ongoing effort to develop communities that are capable of sustaining a high qualify of life
and economic opportunity," she added.
Learn more about Chase's corporate philanthropy.