National Lead Poisoning Prevention Week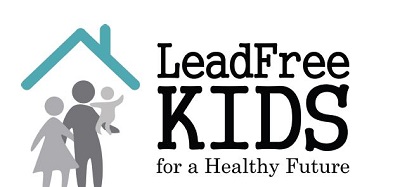 National Lead Poisoning Prevention Week
More than 4 million U.S. households have children living in them, or visiting regularly, who are exposed to lead, a toxin linked to serious health problems.
Exposure to lead-based paint, commonly used in homes built before 1978, can cause slowed growth, headaches and sleeplessness in children under six, as well as permanent damage to the brain and nervous system. The contamination usually occurs when lead paint particles or dust are inhaled or introduced into drinking water. Learn more about lead paint health risks.
Lower-income Fort Worth families living in homes built before 1978 may be eligible for free lead paint inspection, medical testing, lead hazard reduction and other free services through the City of Fort Worth's Lead Safe Program
Funding for the program is limited, so families who believe they might be at risk are encouraged to apply as soon as possible. Families who live outside Fort Worth or who are not eligible for the program can learn more about lead paint contamination here.
Lead Safe Kids Community Celebration is October 26
In conjunction with National Lead Poisoning Prevention Week (Octotber 20-26, 2013), TCHP, the City of Fort Worth and Morningside Children's Partnership are hosting a Lead Safe Kids Community Celebration in Fort Worth's Morningside/Hillside neighborhood (at Carroll Peak Elementary School) on Sat., Oct. 26, from 10 a.m. to 2 p.m.
The event will feature free flu shots and lead paint screening information for kids, community resource booths, hot dogs and family-friendly activities. Learn more about the Lead Safe Kids community celebration.
We need your help!
Please help us spread the word about the Lead Safe Program and the dangers of lead paint contamination by posting information on your organization's website, social media or e-newsletters. Download a toolkit.
We can also provide you with Lead Safe flyers or send a guest speaker out to your special event. To learn more, contact info@tchp.net or call 817.924.5091.