Homebuyer Financial Assistance Programs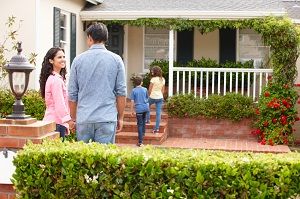 Housing Channel Homebuyer Assistance Programs make it possible for hard-working community members to realize their dreams of homeownership. That's because they bridge the gap between "maybe someday" and "yes, I can" for individuals and families who might otherwise endlessly struggle to save enough for a first home purchase.
Program elements include down payment and closing cost assistance, homebuyer education, and access to affordably-priced, attractive homes. The financial assistance is provided in the form of a zero interest loan that's forgiveable if the buyer continues to reside in the home for a period of five years or more, based on the amount of assistance.
Contact a Housing Channel advisor or visit the links below to learn more about our homebuyer assistance programs.
Current Housing Channel Preferred Lenders' List:
Current Financial Assistance Programs:
New construction in the Diamond Hill area of north Fort Worth.