Avoid Foreclosure
What to do when you're behind on your house payment...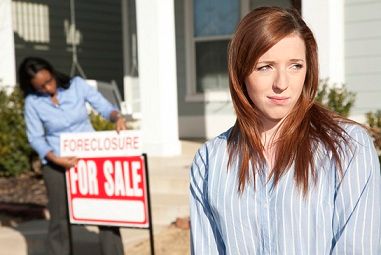 Fallen behind on your mortgage?

Take steps to help yourself, today:

(1) First, take a deep breath and put your fear aside. You'll begin to feel better when you begin working to solve your problem.

(2) Gather your important documents: Latest mail from your mortgage company, original mortgage agreement, last two paystubs for your household or proof of unemployment.

(3) Make a quick list of your essential monthly expenses: Electricity, phone, car payments, credit card debt service, etc.
(4) Set up a free foreclosure prevention appointment. Contact foreclosure counselors at counseling@housingchannel.org or at 817.924.5091.  
The thought of losing your home is scary. We can help you turn things around...
If you're having trouble making your mortgage payments, or if you've already fallen behind, you may feel scared, embarassed or overwhelmed. That's normal and understandable.

Although some lenders will wait to take action until a borrower has missed three or more payments, it's entirely possible that your mortgage provider may take legal action against you as soon as you fall behind. Therefore, it's important that you don't let your fear or shame prevent you from taking steps to help yourself.

Inaction is your enemy---when you're behind on your house payment, the worst move you can make is to make no move at all. If you continue to avoid taking action, you may find that some viable options for saving your home become unavailable.
What we'll do to help you avoid foreclosure...
Housing Channel's  HUD approved housing advisors are experts in foreclosure prevention who can help any homeowner, regardless of how delinquent the loan in question is or which mortgage company owns it. All foreclosure counseling is offered free of charge to any community member. If you are a Tarrant area homeowner in crisis, we can help. Working as your advocate and supporter, at no charge to you, Housing Channel's experienced advisors will work with you to:

~ Determine who owns your loan.
~ Review your loan and financial status.
~ Discuss foreclosure alternatives.
~ Identify potential solutions, such as the federal Making Home Affordable Program.
~ Serve as your liaison to communicate directly with your mortgage provider.
~ Gather and submit required documents.
~ Finalize any pending loan workout efforts.
Other foreclosure prevention resources...
Additional foreclosure prevention resources are available for borrowers in special circumstances. Learn more.
Important consumer alert!
Foreclosure fraud has become epidemic. Protect yourself by getting familiar with the warning signs of a foreclosure scam.