Welcome to Tarrant County Housing Partnership
TCHP will be closed Monday, February 15th, in observance of Presidents' Day. The office will reopen Tuesday, February 16th.
PLEASE NOTE OUR NEW ADDRESS:  4200 SOUTH FREEWAY, TOWER SUITE 307, FORT WORTH, TX 76115.  THE OFFICE IS LOCATED AT 35W AND SEMINARY DR. BEHIND LA GRAN PLAZA SHOPPING MALL IN SOUTH FORT WORTH. PLEASE SEE MAP BELOW.
Tarrant County Housing Partnership, Inc. is a non-profit organization dedicated to making the American dream of home ownership a reality for low and moderate income families. Our mission is to revitalize distressed neighborhoods and increase the amount of quality, affordable housing for low to moderate income families and people with special housing needs.
Since 1991, working in collaboration with our community partners, TCHP has produced thousands of affordable housing units and invested nearly $20 million in housing programs and projects benefiting Tarrant County residents. These programs have resulted in $4.8 billion generated for the county's economic development and assistance for thousands of residents with limited resources.
TCHP exists to help you—the potential or struggling homeowner who needs assistance with making a down payment, avoiding foreclosure or managing credit. Our programs and services include financial assistance, education and counseling, and the creation of affordably-priced new or remodeled homes.
We're committed to improving our community, one home at time. Contact a TCHP advisor today to learn more partnership opportunities or how TCHP can help your family.
Entrance to Office Tower of TCHPs New Location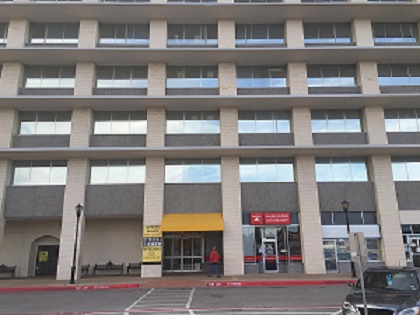 Please click here to view map.